Kate Henshaw To Emeka Rollas – You 'Ve Never Been There
The face-off between two members of the Actors Guild of Nigeria (AGN) Kate and Dokubo, and their national president, Mr. Emeka Rollas has continue to gain more prominent.
The national president of the guild was on screen on Tuesday, to speak about the outcry by Kate Henshaw and Hllda Dokubo over the appointment of Elisha Abbo.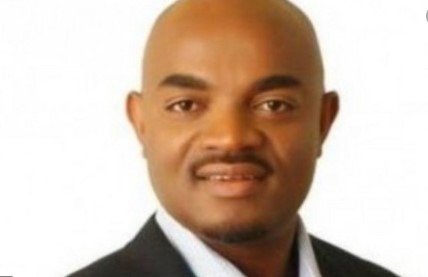 Reacting to the issues raised, Emeka lashed at the two actress and cast aspersions on them for their demands.
Emeka without mincing words, said he doubts if Kate and Dokubo are members of the guild, going ahead to state criteria for being the association members.
Reacting to Emeka's response, 'Beyond Death' star and multi award winning actress, lashed back at the guild national president saying
"… keep talking, I guess you had a very nice feelings, goose bumps, if you are on TV." Kate smiles and said: "you never experience it, eh, i know what is feels like, to be in limelight, to have cameras pointing at you, and a microphone. So, please by all means speak."
Kate Henshaw then reveals what transpired between her and Emeka on Monday night over Hilda Dokubo's video.She made efforts to speak with Emeka but he keeps avoiding her until Emeka appeared on screen to lashed at Kate and Dokubo.
The Chief Daddy star actress then goes ahead in her 7 minutes video to address things said about her and Dokubo one after the other.
Emeka mentioned that he doubt if Kate and Dokubo are members of the actors guild. He also said that their past may be worse than that of Elsiha Abbo. Emeka then said, they should keep quiet, stop using the social media and find a place to sit.
Kate reminded the president that the world is a small place, asserting that perhaps, Emeka used the social distance advise on Coronavirus to distance himself from certain individuals who do not bold well for the actors association
In kate's words: "we are being told about social distance because of coronavirus, perhaps you use that as a measure to distance yourself from certain people who do not bold well for this association of ours."
She also berates the president of incidents involving members of the guild to beg for health reasons. Henshaw said and we quote: "Perhaps, you make sure that no actor has to come on socail media to beg because of health reasons.' And that indeed their welfare will be taking care of. Thank You."
Regarding whether Kate and Dokubo are members of the Actors Guild of Nigeria, Kate reminded Emeka of times he had written official letters to her.
Kate also alleged that Emeka's presidency was conferred on him by unknown members. She laments the facts that members of the guild have to come on social media to beg for alms when in dire need.
Nollygistv recall that Hilda Dokubo had on Monday called on the guild members to kick against the appointment of senator Elisha Abbo as a patron of the AGN. Senator Abbo was filmed in Adult toy store assaulting a woman, the reason, the actresses believed he is not a man to be confer a patron of actors guild.
[youtube https://www.youtube.com/watch?v=fCGt1-PKdhA]